Julia Morrow, CMT/CES/CLT
California State Certified Therapist (# 3830)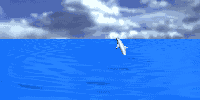 Member: ABMP--Associated Bodywork & Massage Professionals;
S4OM--Society for Oncology Massage;
CAMTC--CA Massage Therapy Council;
Holistic Chamber of Commerce;
LE&RN (Lymphatic Education & Research Network)
---
Graduate of Touch Therapy Institute, Encino, CA, September 2004 Coursework: Anatomy, Physiology, Kinesiology; Swedish; Deep Tissue; Body Mechanics; CPR/First Aid; Energy/Color Therapy; Ethics/Communication Skills; Business Management; Nutrition/Hygiene.
Former Oncology Massage Therapist at Jennifer Diamond Cancer Foundation, Chatsworth, CA
Advanced Coursework:
Klose Training & Consulting--Lymphedema Therapist Certification/ Vodder Method (135 hrs)
Klose Training & Consulting--Manual Lymph Drainage Certification/Vodder Method (45 hrs)
Oncology Massage Education Associates (Gayle MacDonald)--Massage in the Oncology Setting (35 hrs)
Heart Touch Project--Compassionate Touch training/volunteer work (62 hrs)
Hands on Healing Institute--Touch for Health I (Applied Kinesiology); Thai Massage
John Barnes Institute--Myofascial Release I
Upledger Institute--CranioSacral Therapy I
Advanced School of Massage Therapy-- Shiatsu; Pregnancy Massage; Sports Massage; Chair Massage; Trigger Point Therapy
Touch Therapy Institute-- Aromatherapy I
Reflexology
Head, Neck & TMJ
Lymphatics for Immune Response I
Medical & Geriatric Massage
Therapeutic Stretching I & II
Sports Massage--Weekend Warriors
Sports Massage: Pre/Post-Event, LA Marathon
Low Back & Sacrum
Fibromyalgia Massage
Massage for People Living with Cancer (Gayle MacDonald)
Swedish Health Institute (Halsa Massage School)--Hot Stone Massage
Pregnancy Massage
Rotator Cuff Solutions
FEMA/Emergency Massage Response Internat'l-- Massage for Emergency Response
---
---
Community Activities:
Chair massage at local street fairs
OneGeneration Senior Services fair, Reseda, CA (chair massage)--2015
Rose Run (for cancer research), Pasadena, CA (chair massage)--2014 & 2015
LE&RN 5K (for lymphedema research), Santa Monica, CA (participant)--2016
Leukemia & Lymphoma Society Light the Night Walk, Woodland Hills, CA (participant)--2016

---
Stretch instructor: For private massage clients and community classes.
---
Past degrees:
--AAS, Interpreting for the Deaf, Central Piedmont Community College, Charlotte, NC 1985
--BS, Education, Boston University, Boston, MA 1983
---
Read about my volunteer work with The Heart Touch Project in 2006 & 2007

---
Why did I go into massage? I have always had an interest in holistic health, healthy living, alternative therapies, spirituality, exercise, etc, and massage & healing are a part of that. I began as a sign language interpreter for almost thirty years, assisting hundreds of deaf students in getting an education. A few years ago, as my interest in interpreting was changing, I looked around for what else I felt passionate about for a career. I suddenly remembered being 14 & telling my childhood friend that one day I was going to be a massage therapist. Then I promptly forgot about it until 2004 when I decided to go to massage school. Now I am very happy running my business & am definitely working 'in the flow'!