Eye Pillows for Sale!
I make these aromatherapy eye pillows myself, fill them with flaxseed and/or rice, and sometimes fragrant flowers and herbs. They are great for blocking the light when you nap, for reducing migraines or eye puffiness, or used chilled or warmed for sore muscles anywhere on the body!
Try purchasing a pillow along with my homemade room sprays. Spritz the pillow before using and you'll enjoy your favorite light scent while you rest with the pillow over your eyes!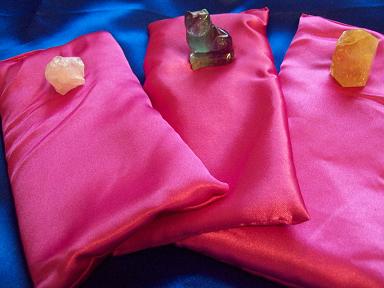 Only $8.00!